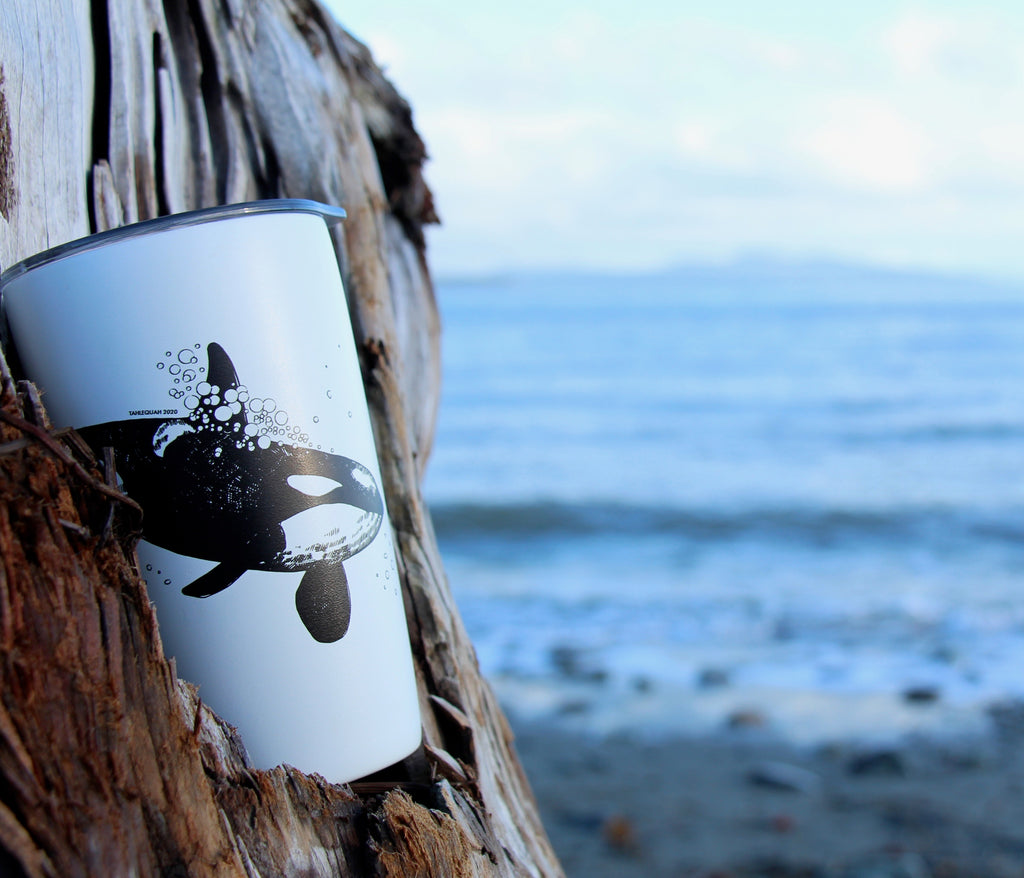 Tahlequah  J35 Orca 
The story:
The passing of Tahlequah's second birthed calf in 2018 where she persisted to carry it with her for 17 days struck something in me I couldn't shake. She spoke so loudly to me with this action. An obvious mourn and a statement calling for change and awareness..
Spruce was born on paper in 2016 a bit of question mark- where was was it going, what was the potential, and what was our why, our purpose and our give back. As we grew and changed and tweaked, there was one thing very consistent. The shoreline. The part where the ocean meets the earth. This is where it all comes from. The ideas, the peace, the bigger picture, a sense of wonder, the words, the inspiration to keep going.
And for this, my commitment to Spruce is equal to my commitment to the shoreline; both the earth and the sea. 
The Celebration:
A few months ago, in the middle of the heat of Covid-19 I was driving. I remember well my mood. I was in a state of almost numb as I drove. That's when I heard the news as I tuned the radio - A wonderful announcement that made me squeal loudly to myself in my car feeling more warmth in my heart than I had in months. 
Tahlequah was pregnant again. 
Hope. I thought. Now how can we support her?
If you purchase this mug, it's not just a mug, it's a commitment. A dedication and celebration of the ocean and its inhabitants. Making mindful choices daily to reuse, make at home, and say no to plastic. May this mug be your everyday choice for drives, hikes, beaching, and wandering, and may it serve as a reminder to ponder and protect the creatures of great depths. 
5% of your purchase will be donated to the Ocean Legacy Foundation.
Enjoy, and always, 
Aloha